The Best Resources To Grow Your Blog (6 are FREE!)
Um, hello learning curve.
I started my blog in January, and I knew at the beginning that I had a lot to learn. Unfortunately, the feeling only intensified as the months went on.
There are so many ideas to implement and crazy amounts of information to sift through! And gosh, the beginning of anything is overwhelming.
But now some time has passed. I've done my share of trial and error (and still do!). And, I'm finally starting to get a handle on things.
So, I wanted to write an article that I would have loved to find in the last year. Something that cuts to the chase, and takes out the extras.
This post contains affiliate links at no cost to you. See my disclaimer for more.
So, check out the tools that have made the most IMPACT on my blog in the last year! These are the very best resources to grow your blog whether you are a beginner or you're just looking for some new, fresh ideas.
Additionally, I'm starting with the free stuff, because well, IT'S FREE! Money doesn't grow on trees, and we all benefit from free information and resources!
The BEST FREE Tools To Use To Improve Your Blog
A HEADLINE ANALYZER
Coschedule.com has a free headline analyzer to help you compare different headlines for effectiveness. It has helped me write better headlines that readers will click on!
I now use the title feature every time I have a new post, and I have several of the free downloads that give lists of emotional and powerful words to use in titles.
PIN TEMPLATES IN CANVA
When I started making pins, they were awful. AWFUL I tell you. But then, I found that Full Circle Digital has a fantastic email opt-in for three free pin templates.
The free templates helped me tremendously because I was able to see what elements she used in Canva and play with the look and feel of the pins. My pins vary from them, but they were instrumental in my growth with pin design.
If you don't love making your own pins, she also has some templates you can purchase.
GRAMMAR CORRECTION
Grammarly Inc. is a FREE tool that helps you clean up your posts! It will highlight words that are misspelled, bad grammar, or just plain wordy sentences. All you have to do is fix your grammar as you see it highlighted.
I LOVE how it has effortlessly improved my writing!
BETTER SEO
Ubbersuggest is a very helpful tool for better SEO. You simply type in the keyword you want to use, and it tells you how often someone searches for your keyword, and how competitive it is to be seen.
Along with the free headline analyzer, I also use this before every post to see which keywords have less competition.
Free Information To Learn
There's always something to learn in blogging and business. These are the best resources to grow your blog through knowledge. Because knowledge is power!
THE GOAL DIGGER PODCAST
The Goal Digger podcast is such an AMAZING extensive resource. It has been essential in helping me learn more about email opt-ins, email writing, Instagram, and just general business knowledge.
She also offers lots of FREE content that I've downloaded to help with writing awesome emails and growing Instagram.
FULL CIRCLE DIGITAL
Full Circle Digital has also been a great place to learn! It has so many fantastic articles to check out! From finding great guest posting opportunities to improving Pinterest click-throughs, there's a lot to read and learn from!
The Best Paid Resources To Grow Your Blog
Guys, in the world of blogging, Pinterest is the star. So, most of the things that I have paid for revolve around that. I figure that if I want to be successful, I need to crack the Pinterest code.
Furthermore, I choose to pay for things that will either save me a bunch of time, or help me with something I just hate doing.
TAILWIND

Tailwind, is #1 on things that I invest in. It's essential for scheduling my pins at times my audience is online, as well as sharing to tribes that help re-pin my content.
If you are serious about blogging, you need to start AT LEAST with the basic Tailwind plan.
TASTY PINS
Tasty Pins is a $29 plugin that makes pinning to Pinterest with descriptions a snap.
I can write my pin description right on my blog post and I know that it will be under every image a person shares from my blog. I also love that I can have multiple hidden pin images that readers can choose from.
CREATE AND GO PINTEREST COURSE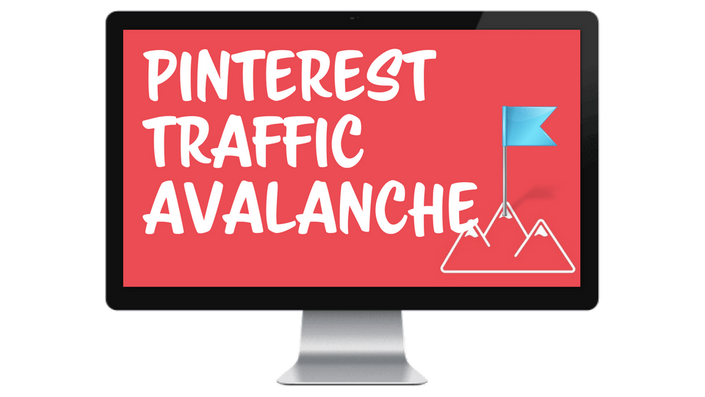 The Create And Go Pinterest Traffic Avalanche course took some time to decide on. BUT I AM SO GLAD I DID!
I've looked at so much free Pinterest advice online, but this course had many ideas and tips that I hadn't seen before. And most importantly, it got me to look at my website as a business, which I wasn't doing before. Check it out HERE.
LEGAL PAGES
The legality of a blog is something I KNOW NOTHING about. I knew that I needed to be protected, but I didn't know how. And I felt that even if I took hours to figure it out, I could be doing it wrong.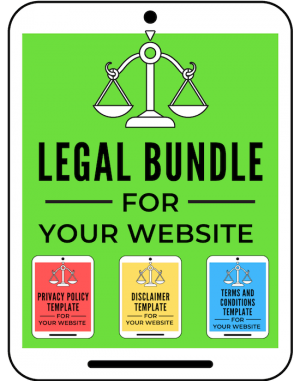 So I invested in The Legal Bundle from A Self Guru. It was thorough and only took 10 minutes to set up on the site.
You can also buy them separately if you don't feel you need all three!
Disclaimer Privacy Policy Terms and Conditions
Now I know I can sleep easy at night!
Something To Think About
I hope these resources help you on your blogging journey as much as they have me!
I'm constantly trying to improve and grow my blog, so there will be additional resources to add in the future. I will keep updating as time goes along!
What are your favorite free or paid resources? Please share with us!
Other posts to help with blogging…